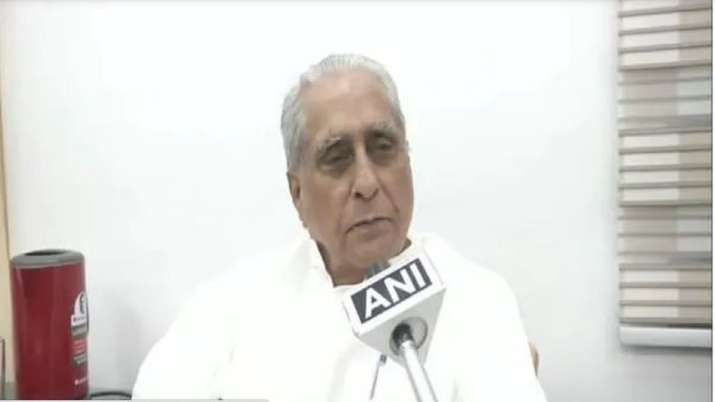 Trouble in RJD: All's not properly inside the Rashtriya Janata Dal (RJD) as veteran chief Jagdanand Singh has reportedly provided to quit from the party. According to sources, Singh's purported transfer got here after his relations with party president Lalu Prasad's elder son Tej Pratap went bitter. 
The studies of variations between the party leaders surfaced after RJD's twenty fifth basis day celebrations. During the occasion, Tej Pratap appealed all leaders current on the state, together with seniors to elevate their palms to present their solidarity. 
However,  Jagadanand Singh did not present a lot curiosity in Tej Pratap's name.  "Jagadanand uncle may be angry with me," Tej Pratap responded then. 
ALSO READ: Frail-looking Lalu assaults PM Modi, CM Nitish in first tackle to RJD employees in practically 3 years
"The party insiders believe that Tej Pratap was responsible for humiliating Jagdanand Singh, one of the seniormost members of the party, on a public platform. This may have triggered him to resign from the party," information company IANS quoted a senior RJD chief, as saying. 
Jagadanand Singh refuses to remark
At the RJD headquarters in Patna, journalists sought a response from Singh over studies of his provide to resign. Jagadanand Singh himself neither denied nor accepted that he had resigned from the RJD. 
ALSO READ: Setback for Chirag Paswan as Delhi HC dismisses plea difficult Lok Sabha Speaker's resolution
Tejashwi in harm management
Sensing bother, Lalu's youthful son Tejashwi Yadav took the initiative bridge the variations. According to sources, the previous Bihar Deputy CM had an interplay with father Lalu Prasad and requested him to intervene in the matter. Following which Lalu took cost to kind out the issue, sources added.  Jagadanand Singh has not publically accepted it that he has provided his resignation to Lalu Prasad.
RJD official spokesperson denied that Jagadanand Singh has given resignation as the party state President.
"The resignation of Jagadanand Singh is not true. It is just a rumour and nothing else," stated Chitranjan Gagan, RJD state Spokesperson.
(With inputs from IANS)