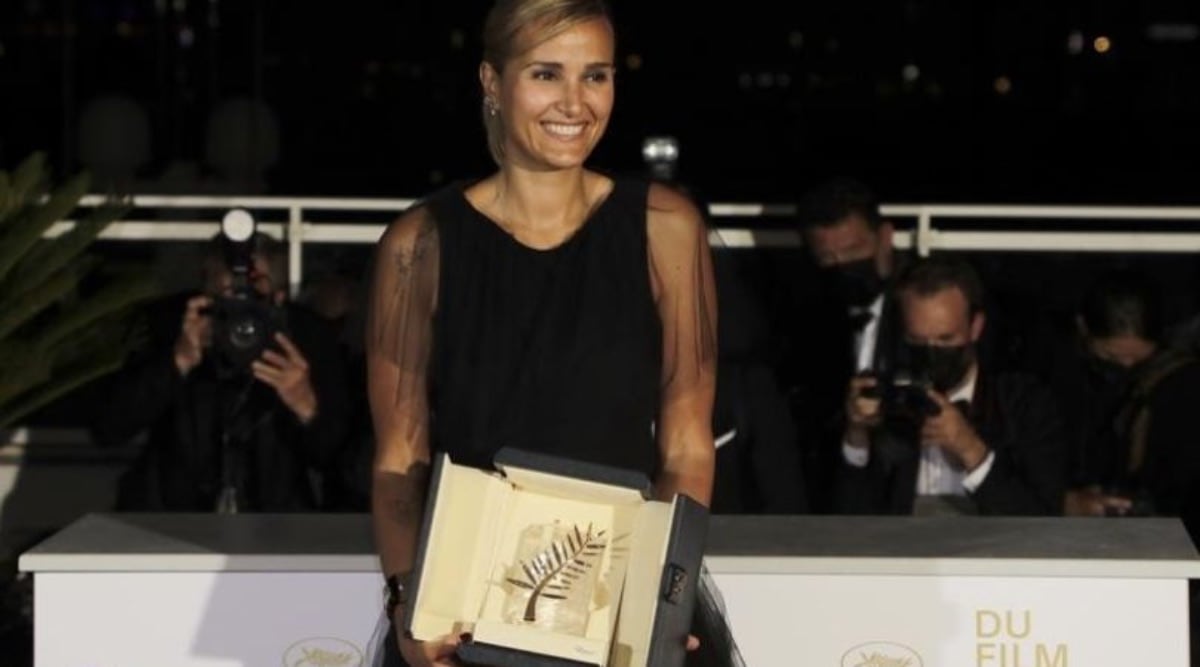 Julia Ducournau's "Titane," a wild body-horror thriller that includes intercourse with a automobile and a surprisingly tender coronary heart, received the Palme d'Or at the Cannes Film Festival making Ducournau simply the second feminine filmmaker to win the pageant's top honor in its 74 12 months historical past.
The win on Saturday was mistakenly introduced by jury president Spike Lee at the top of the closing ceremony, broadcast in France on Canal+, unleashing just a few moments of confusion. Ducournau, a French filmmaker, didn't come to the stage to settle for the award till the formal announcement at the tip of the ceremony. But the early trace didn't diminish from her emotional response.
"I'm sorry, I keep shaking my head," mentioned Ducournau, catching her breath. "Is this real? I don't know why I'm speaking English right now because I'm French. This evening has been so perfect because it was not perfect."
After a number of false begins, Lee implored Sharon Stone to make the Palme d'Or announcement, explaining: "She's not going to mess it up." The issues began earlier when Lee was requested to say which prize could be awarded first. Instead, he introduced the night's ultimate prize, as fellow juror Mati Diop plunged her head into her arms and others rushed to cease him.
Lee, himself, spent a number of moments along with his head in his arms earlier than apologizing profusely for taking a number of the suspense out of the night.