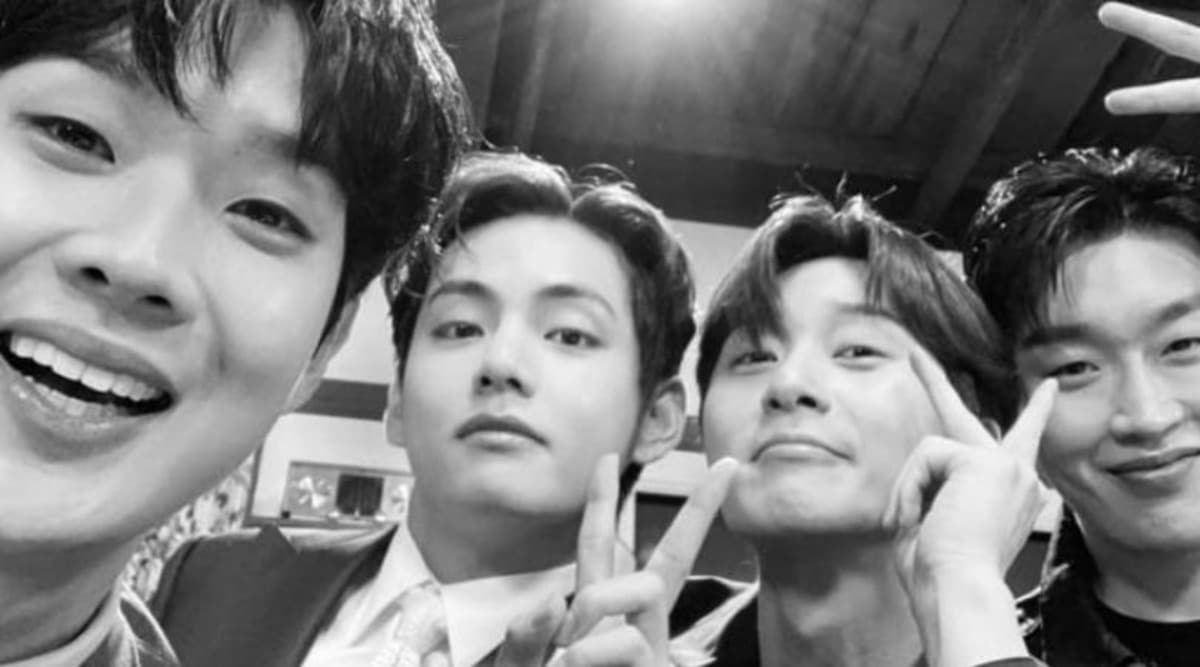 Peakboy will make a comeback with the digital hip-hop single "Gyopo Hair". Neuron Music additionally confirmed that Peakboy's shut buddies and Wooga Squad members – BTS' V, Park Seo Joon, Park Hyung Sik and Choi Woo Sik will make cameo appearances in the music video of "Gyopo Hair".
Earlier, Sports Chosun had reported that BTS' V and Park Hyung Sik would make guest appearances in Peakboy's new music video. It is now confirmed that each one the members of Wooga Squad would seem in Peakboy's upcoming hip-hop single. Written and composed by Peakboy, "Gyopo Hair" is a tribute to the coiffure that was fashionable in the 90s. The music will launch on July 25 at 2:30 pm IST.
For the uninitiated, the Wooga Squad contains 5 members – BTS singer V, actors Park Seo-joon, Choi Woo-shik and Park Hyung-sik, and artiste Peakboy. While V, Park Seo-joon and Park Hyung-sik fashioned a friendship once they labored in the Okay-drama Hwarang: The Poet Warrior Youth, Park Seo-joon launched the duo to his different buddies Choi Woo-sik and Peakboy. Today, the group is named Wooga Squad.
During their particular reunion in early July, the Wooga Squad members revealed what they've in the pipeline. Park Seo-joon mentioned that he was at the moment capturing for Concrete Utopia. There's additionally a lot hypothesis that he will likely be in Captain Marvel 2 as properly.
V revealed BTS was engaged on their new album. Park Hyung Sik mentioned he was busy with the drama, Happiness. Choi Woo Shik remarked, "Hyung Sik actually came right after his drama filming. He has to go again right after this, so I'm grateful."